When creating the kitchen of your dreams, it can be overwhelming to think about just how many decisions there are to make. One thing that most people can agree on when it comes to their kitchen is that it needs to be a warm and welcoming space. And using Douglas fir in your kitchen is one of the easiest ways to create this kind of atmosphere. The warm, rich reds of Marks Lumber's Douglas fir paired with the authentic circle-sawn texture adds a beautiful, rustic touch to any kitchen.

But the style options available when using circle-sawn Douglas fir goes far beyond rustic. Looking for a clean, modern vibe? We have inspiration for every aesthetic! Check out some of these unique designs below for ideas on how to use rough-cut Douglas fir to express your personal style in the kitchen.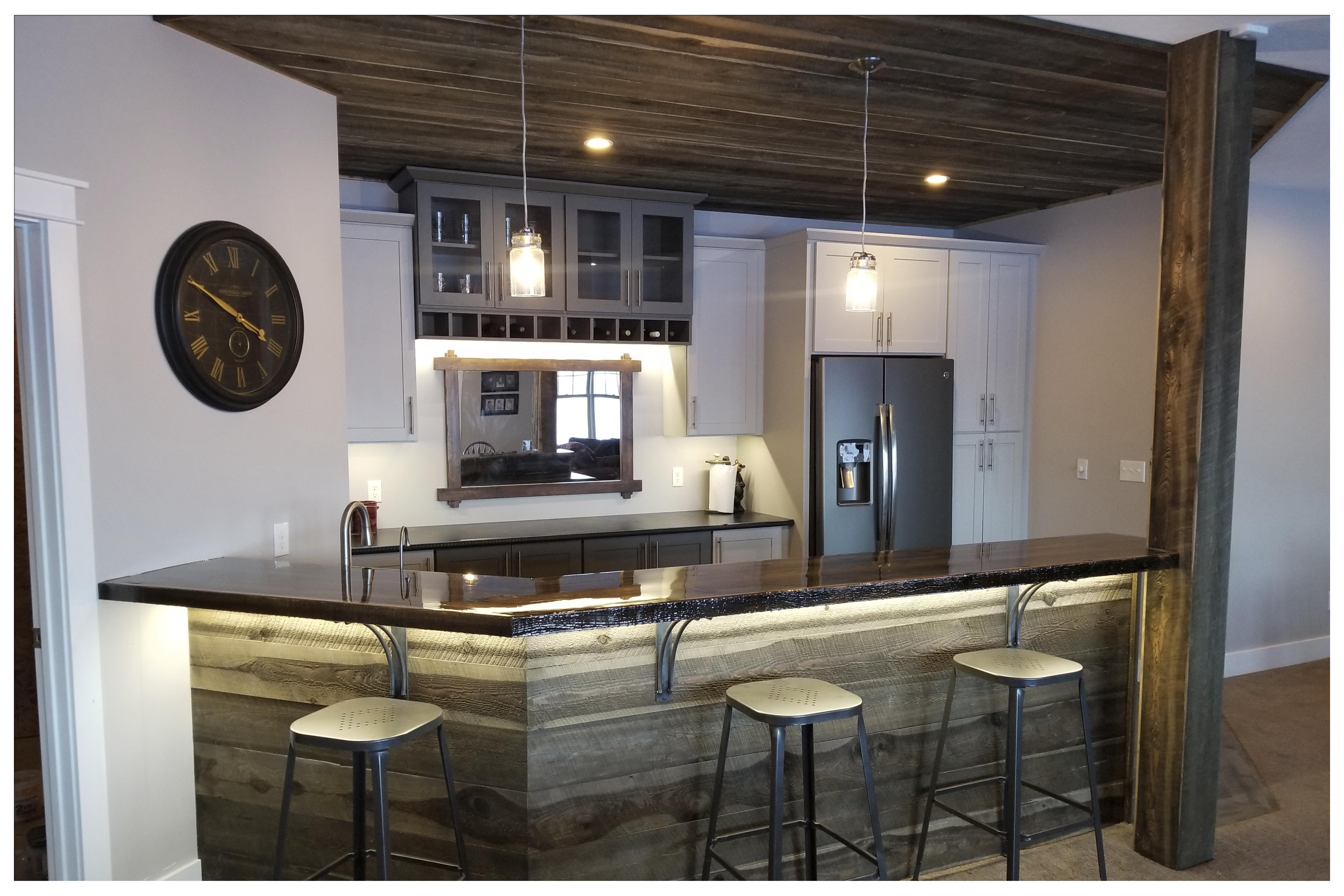 Who knew a modern industrial style could feature circle sawn lumber? This homeowner used our Lifetime weathering treatment on shiplap paneling to achieve a weathered gray look that perfectly matches the dark hardware and appliances. With white and grey cabinetry, a sleek, glossy bar top, and under-the-bar lighting, this kitchen is as elegant as they come.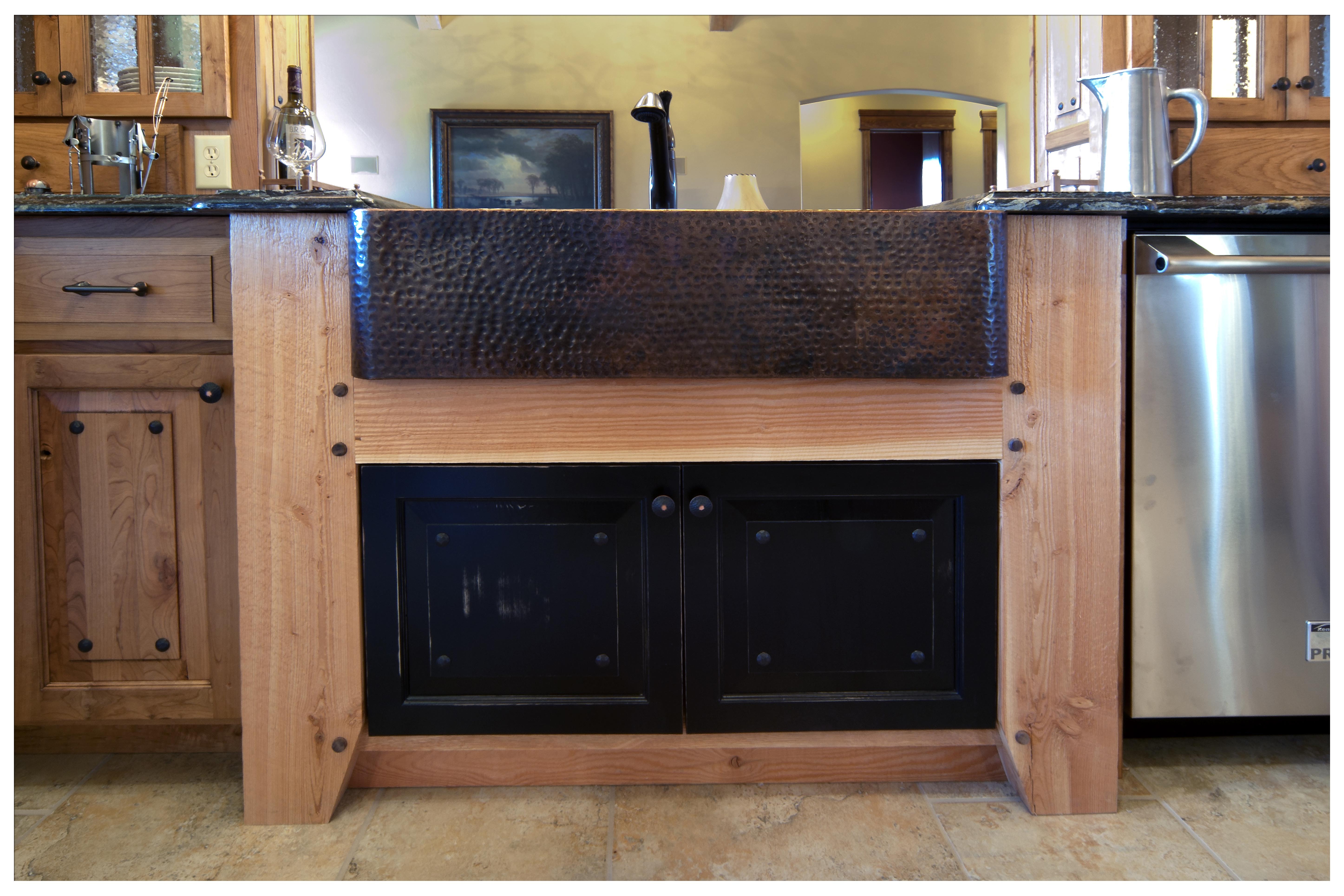 We love how this homeowner mixed different textures to make this circle sawn sink really pop. The warm reds in the Douglas fir stand out from the more natural-colored cabinets, drawing the eye and bringing out the copper tones in this beautiful, hand-hammered, copper sink. The dark cabinets, countertops, and hardware work to tie it all together and make us almost want to do the dishes… almost.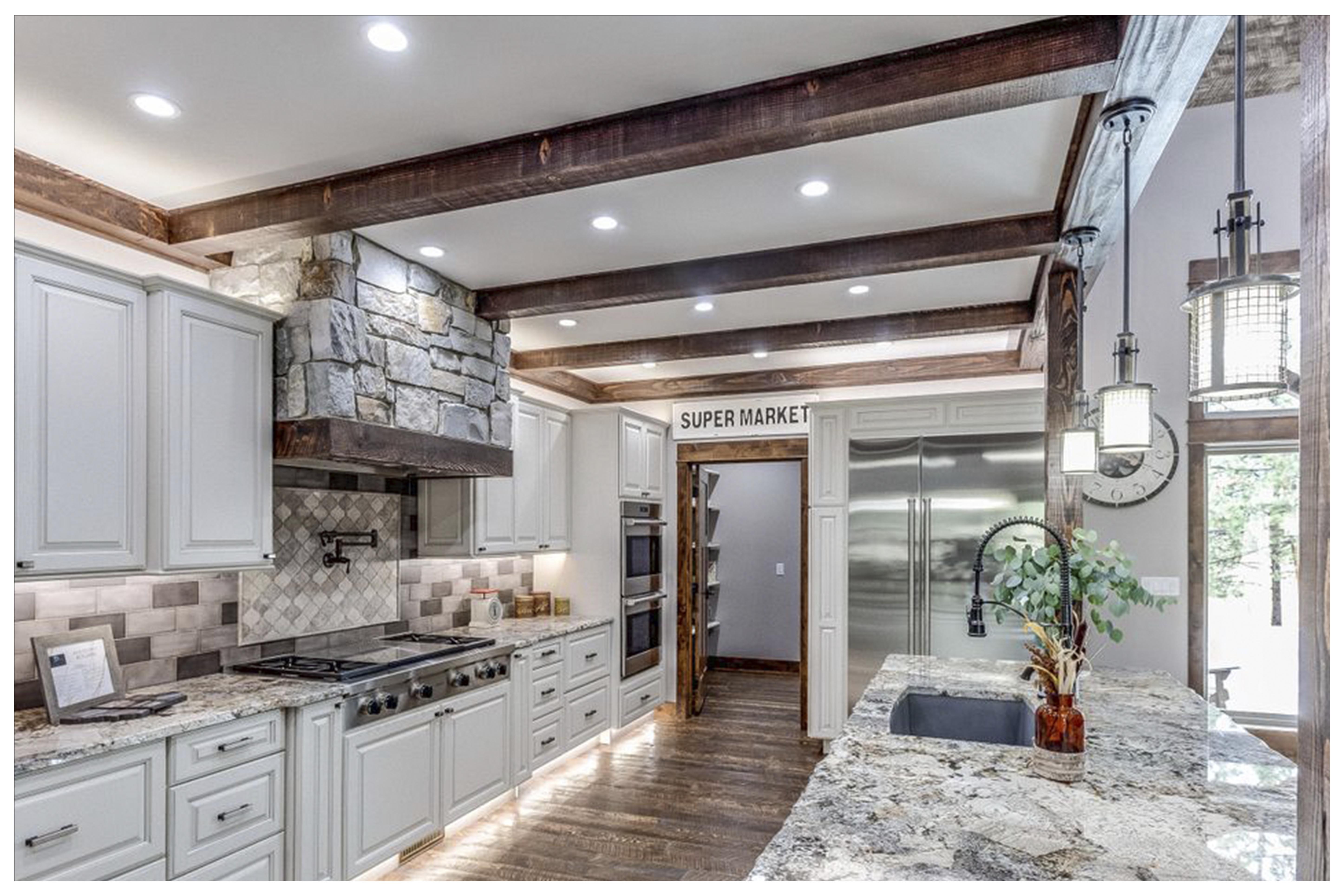 What can we say about this kitchen other than "Wow"? Crisp white cabinets, granite countertops, and a stone stovetop hood stand out amongst the dark beams and circle sawn flooring. If you're looking for a modern kitchen with just a touch of color, adding in wood accents is the way to go as it allows you to leave your walls a clean, bright white.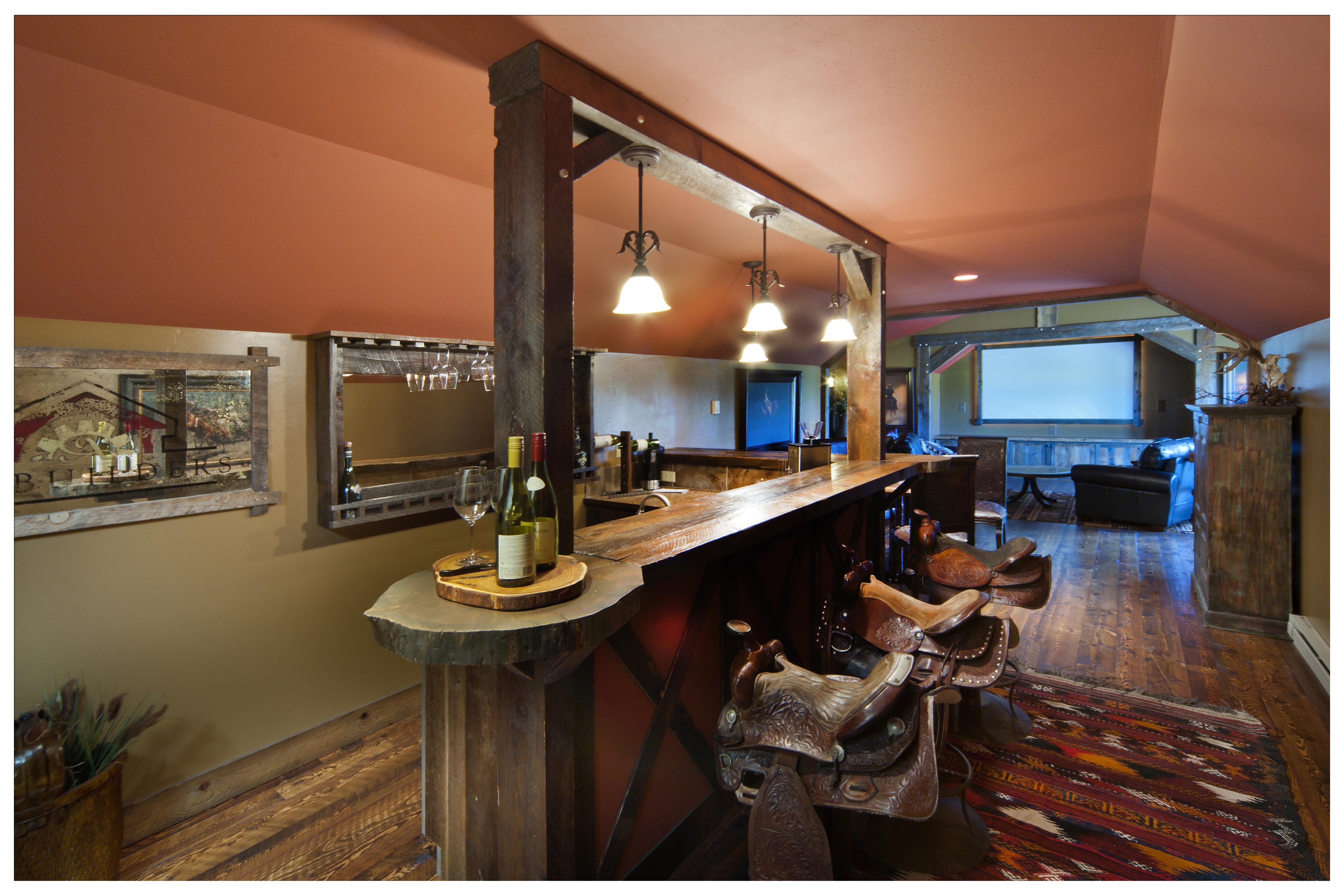 Maybe it's our Montana roots, but this western bar top is one of our absolute favorites! Marks Lumber's circle sawn timbers and flooring are the perfect fit for this homeowner's dream of creating a western-style saloon in their own home. You just can't resist the urge to saddle up and enjoy your favorite beverage in this one-of-a-kind, rustic bar.

No matter what style of kitchen you're after, circle-sawn Douglas fir delivers on every level. Share your design vision with us, and we'll help you find the right product to achieve the look you're after. Contact Marks Lumber today to discuss your next rough lumber project!