Marks Lumber's new firewood processor is up and running just in time for winter! With that, we are now offering dry, split Douglas fir to keep you cozy and warm this winter season. Our Douglas fir pieces are specifically cut to 16 inches in length in order to fit easily into most fireplaces, providing you hassle-free firewood all winter long!

As always, our logs are locally sourced using the Forest Service's Best Management Practices as a guideline. In fact, most of our firewood logs are removed from sites in dire need of forest restoration and fire mitigation. It's a win-win for you and the health of Montana forests.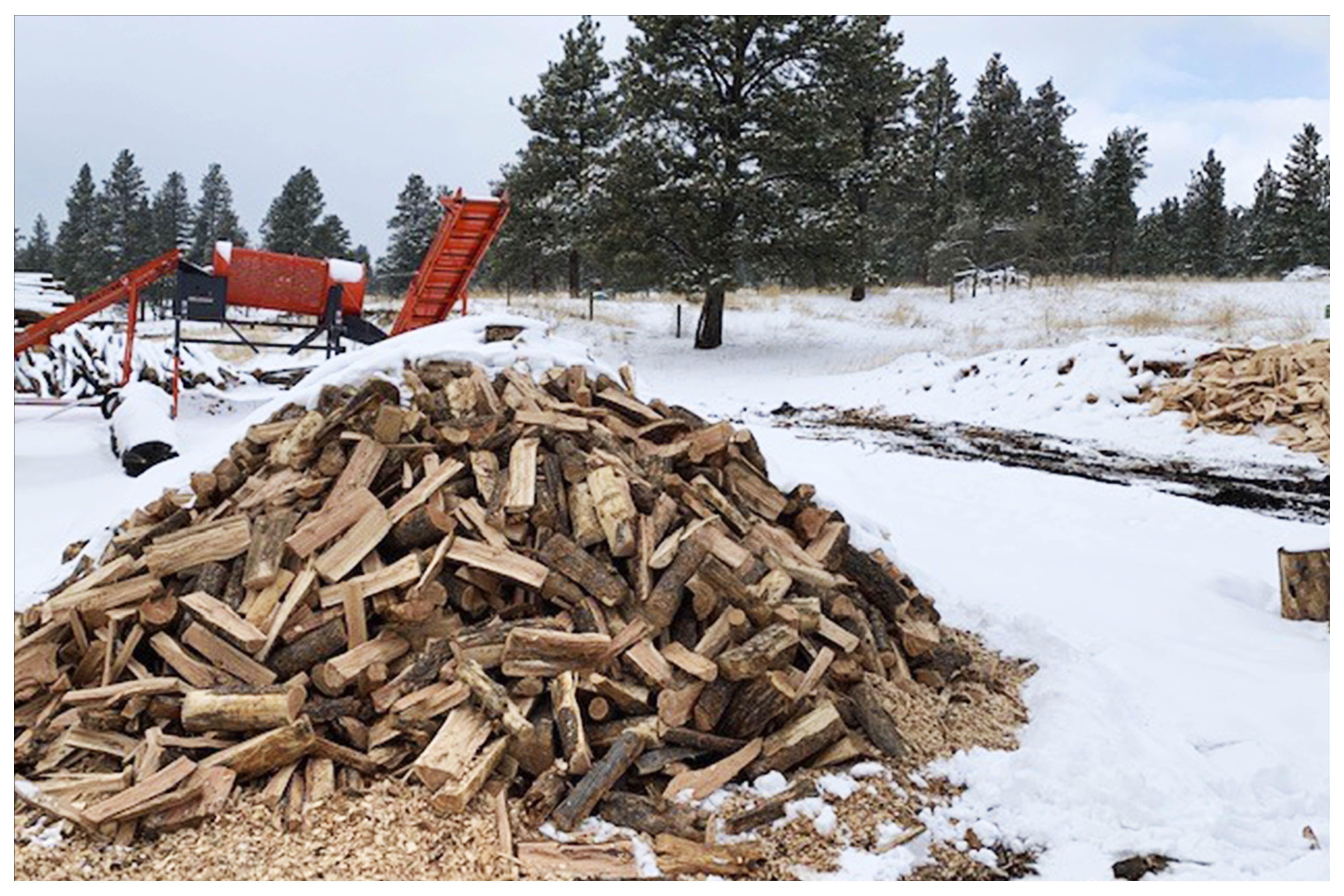 Here's how to get Marks firewood for your home:
Load it Yourself
Price: $.06 per pound
Offered at Marks Lumber, Monday - Friday between 8:00 a.m. – 4:00 p.m.
Delivery to You
40- Yard Box Truck: Approximately $198 per cord (calculated based off $.07/lb.), plus delivery fee to your location
Loads carry an average of 5.5-6.5 cords
Delivery fee is $125 per hour, round-trip
Call us today at (406) 933-5794 for questions about our firewood or to place an order for delivery.
*Effective: 11/19/2020