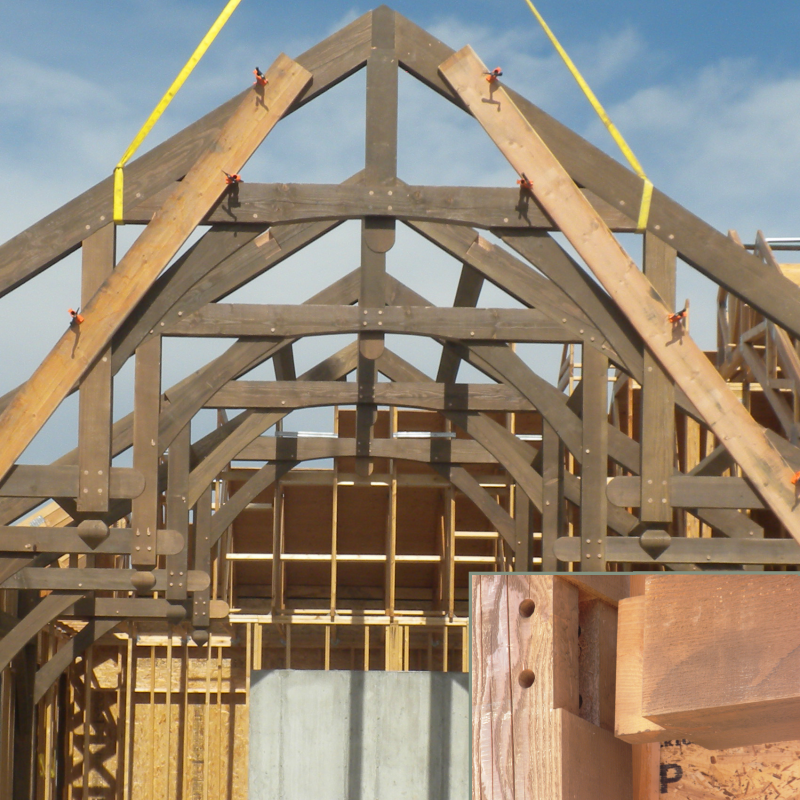 Mortise and Tenon
Traditional artisan joinery. Each joint is created with a tongue or tenon, and a tight-fitting groove or mortise. Joints are then pegged together with wooden dowels--there are no modern, metal fasteners.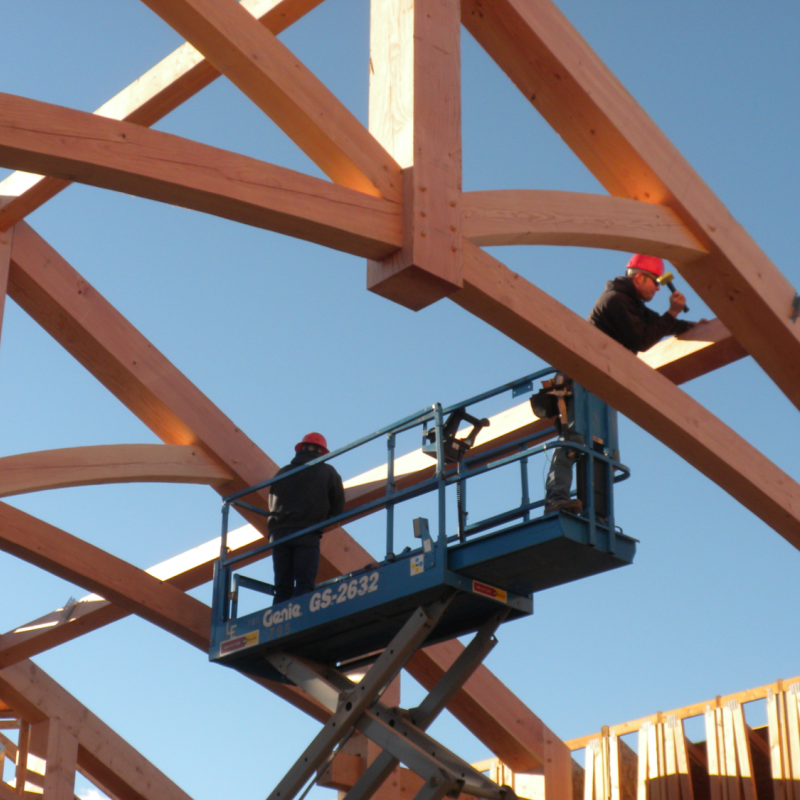 Hidden Fasteners
Hidden Fasteners are another way to assemble your frame. There are many types of hidden fasteners and we can work with the engineer and yourself to find the best fasteners for your frame.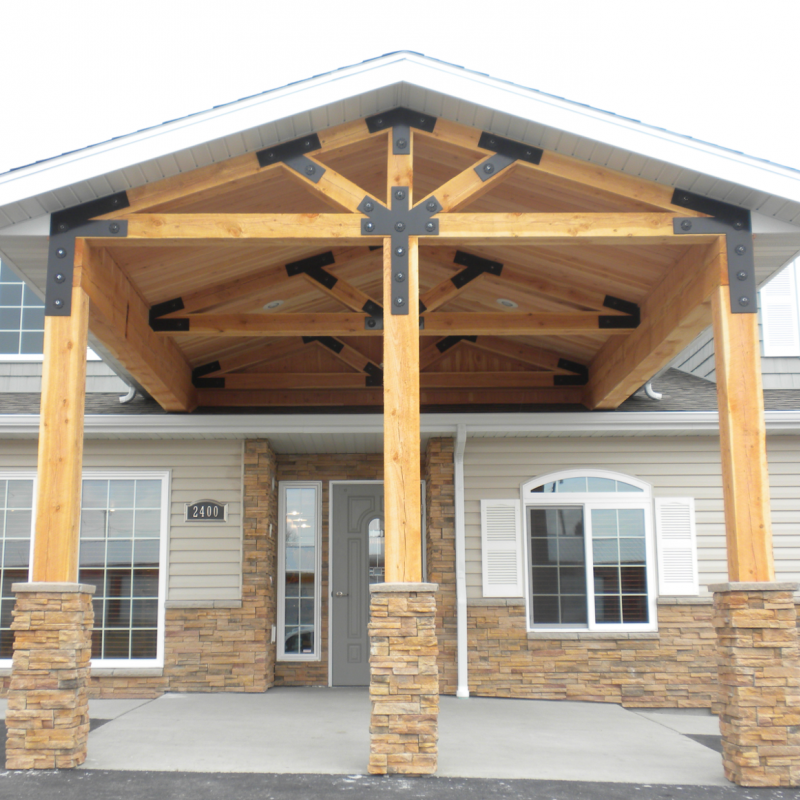 Iron Plates
Metal Plates are common and can add strength to your project while achieving a more industrial look and feel.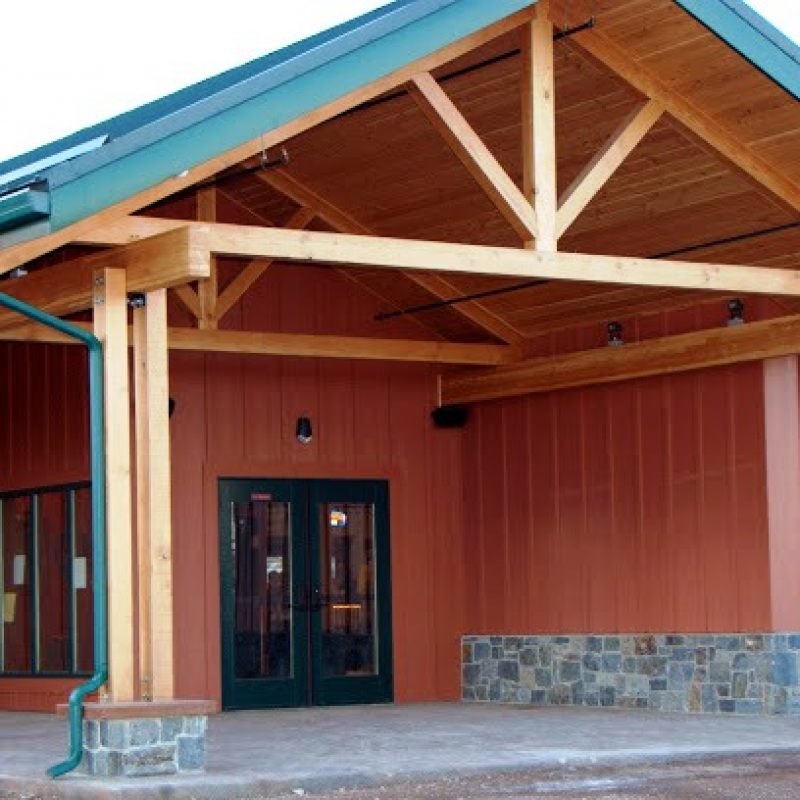 Timber Screws
Timbers Screws are a common and inexpensive way to join timbers. This less expensive approach works well on smaller trusses. We can add faux pegs to give it the Mortise and Tenon look.